About Me
.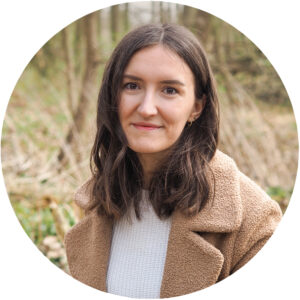 .
Hello, my name is Marie and I am a freelance children's book illustrator and author from Germany.
In 2016 I graduated with a Bachelor's Degree in Design, majoring in Illustration, from the University of Applied Sciences in Münster. Afterwards, I completed my Master studies in Art and Communication at the University of Osnabrück. Since then I have worked with several publishers, such as Magellan, Oetinger Ellermann, Coppenrath, Random House and Carlsen. I mostly illustrate my books with gouache and coloured pencils, but also work digitally in Photoshop. In my free time, I enjoy taking long walks through nature with my family and our dog Momo, where I find inspiration for adventurous stories and fantastical tales.
.
.Education
2020 MA Art and Communication
University of Osnabrück, Germany 
.
2016 BA Design, majoring in Illustration
University of Applied Sciences Münster, Germany
.
Publications
Das Glashaus-Geheimnis Marie Braner, 2022  Magellan Verlag
Illustrated:
Eine Weihnachtsgeschichte Bettina Obrecht, 2023 Penguin Junior
Der fabelhafte Herr Blomster I – Ein Schulkiosk voller Geheimnisse Sven Gerhardt, 2023 cbj
Anne auf Green Gables Karen Christine Angermayer, 2022  Penguin Junior
So sind Familien Judith Allert, 2022  Carlsen Verlag
Mein Kinder-Kirchen-Buch Katrin Rouwen, 2022  Gütersloher Verlagshaus
Die Wichtel aus dem Hundertwurzelwald III – Ein Leuchten in den Bergen Anna Taube, 2021  Magellan Verlag
Komm mit auf Vorlesereise Henriette Wich, 2021 at Oetinger Ellermann Verlag
Die Wichtel aus dem Hundertwurzelwald II – Rettung für Familie Maus Anna Taube, 2021  Magellan Verlag
Ellie und Oma auf dem Friedhof Andrea Braner, 2020 in cooperation with the department for Children- and Family-Church at the Protestant Seminary for Advanced Studies in Hofgeismar, Germany
Die Wichtel aus dem Hundertwurzelwald I – Einladung zum Elfenfest Anna Taube, 2020  Magellan Verlag
Das Delfinmädchen Karin Müller, 2020  Coppenrath Verlag
Der kleine Fehlerkobold Sandra Niermeyer, 2019  Albarello Verlag
Von Einhörnern, Zauberponys und fliegenden Pferden 2019  Coppenrath Verlag
Prinzessin Nelly und das Mondgeschenk, Linobücher-Box Nr. 68 Gaby Grosser, 2019  Coppenrath Verlag
Wir haben etwas unglaublich Großes geschafft Johanna Ringwald, 2017 in cooperation with the University Hospital of Tübingen, Germany
Weihnachten in der Pfeffergasse (Inside-Illustrations) Sarah Bosse, 2017  Coppenrath Verlag
Schattenthron Angelika Diem 2017,  Oetinger Verlag
.
.